cruelty_free
Cruelty Free  
verified_user
FDA Approved
approval_delegation
Hypoallergenic
science
No Paraben and Pthalate
Regular price
Sale price
$21.97
Unit price
per
Sale
Sold out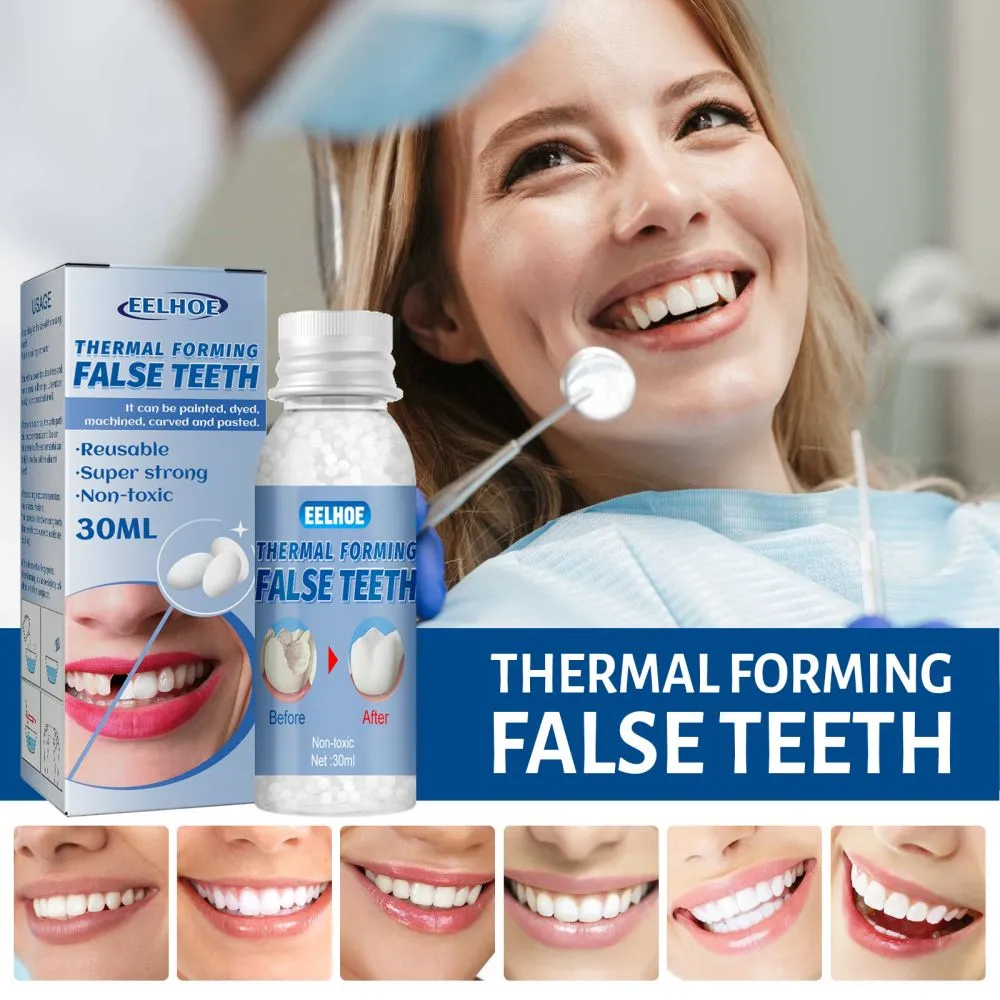 Temporary dental restoration particles: used to fill and repair missing teeth or broken teeth. Perfect for immediate and temporary use, helps you smile and make your teeth look naturally beautiful. Smile, make your teeth look natural and beautiful.
Wide range of applications: can be used for multiple teeth, broken teeth, missing teeth, Halloween dentures, etc. Prevents the movement of the prepared teeth. Suitable for adults, children, the elderly, teenagers.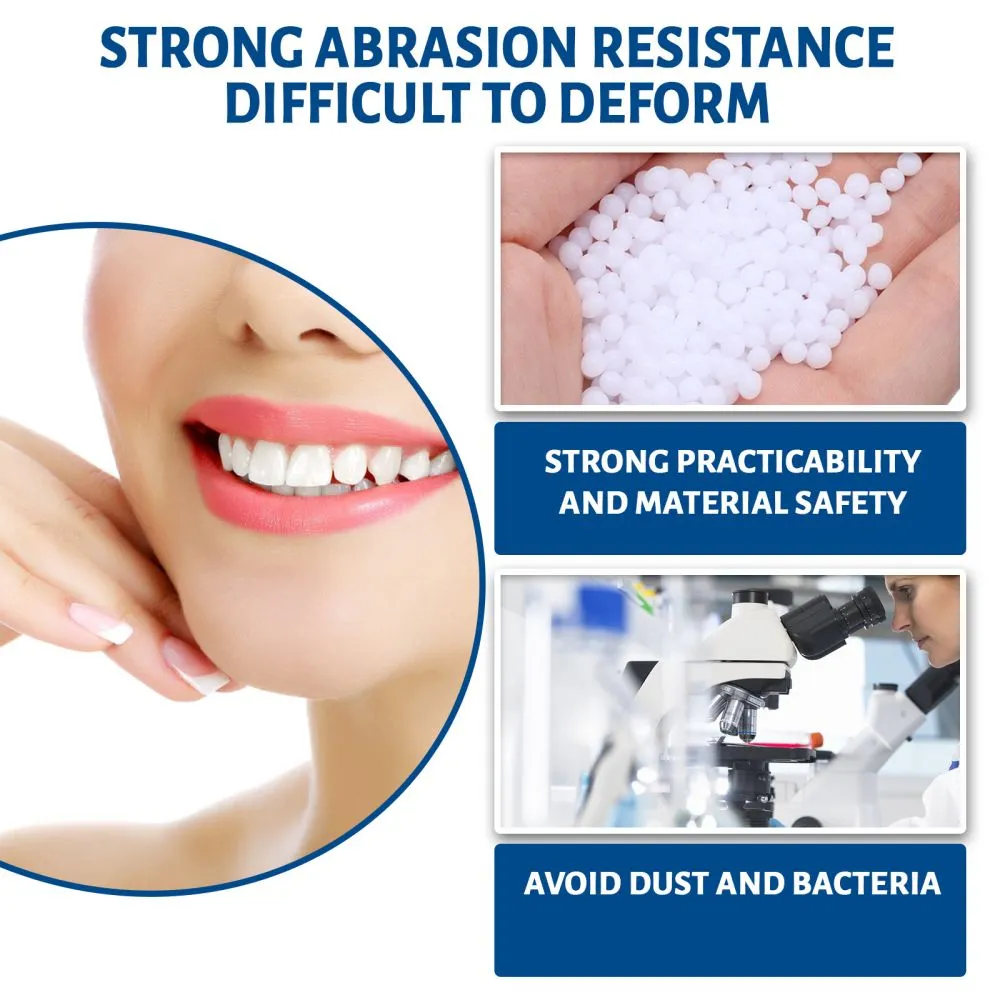 The American Dental Association tested and evaluated 1,000 subjects and found that this is a very effective way to repair the gaps caused by tooth loss. At the same time, it is completely harmless to the human body and can be decomposed naturally. It is 100% natural and does not contain any chemical additives.
NATURAL TEETH: The product is made of high quality and absolutely safe resin material. Natural tooth colour, easy to clean. So it fits most people.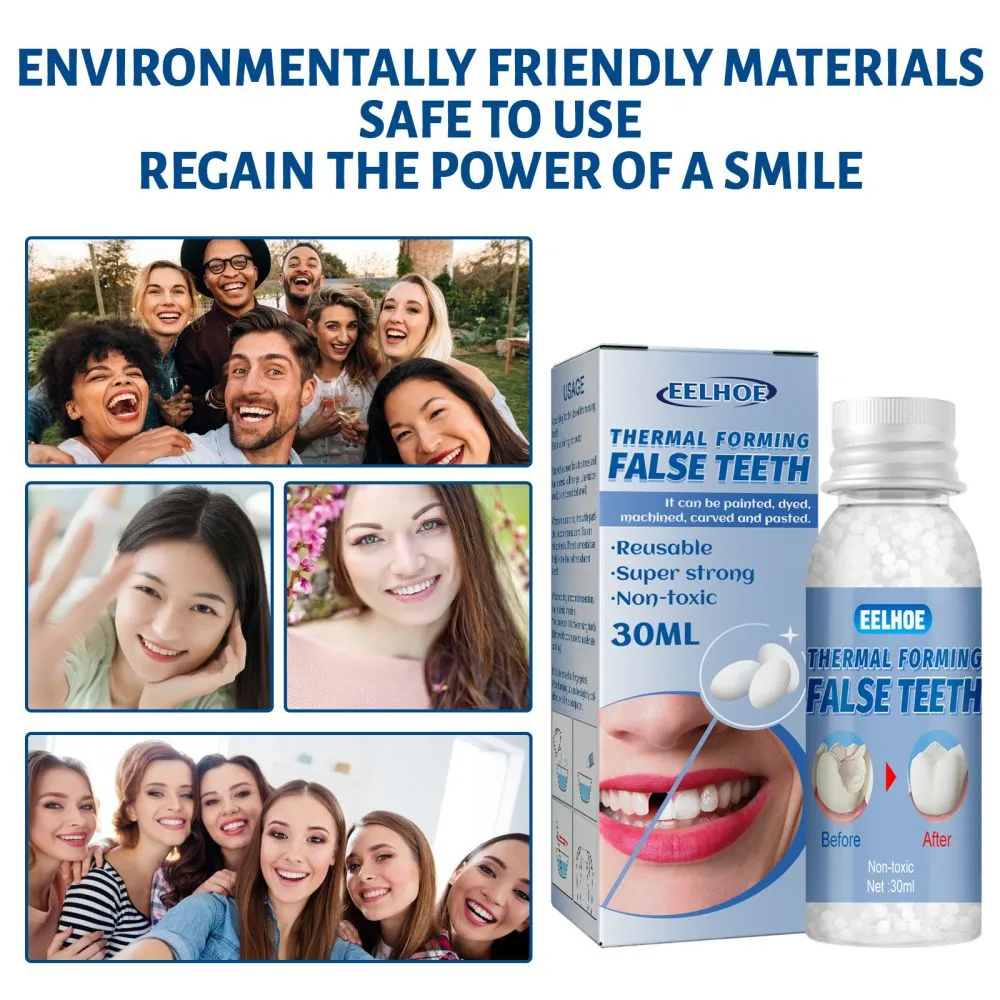 Multifunctional use: this product can also be used for cosplay, DIY, custom handles, handles and buttons, model making, prototyping, etc. A very useful product.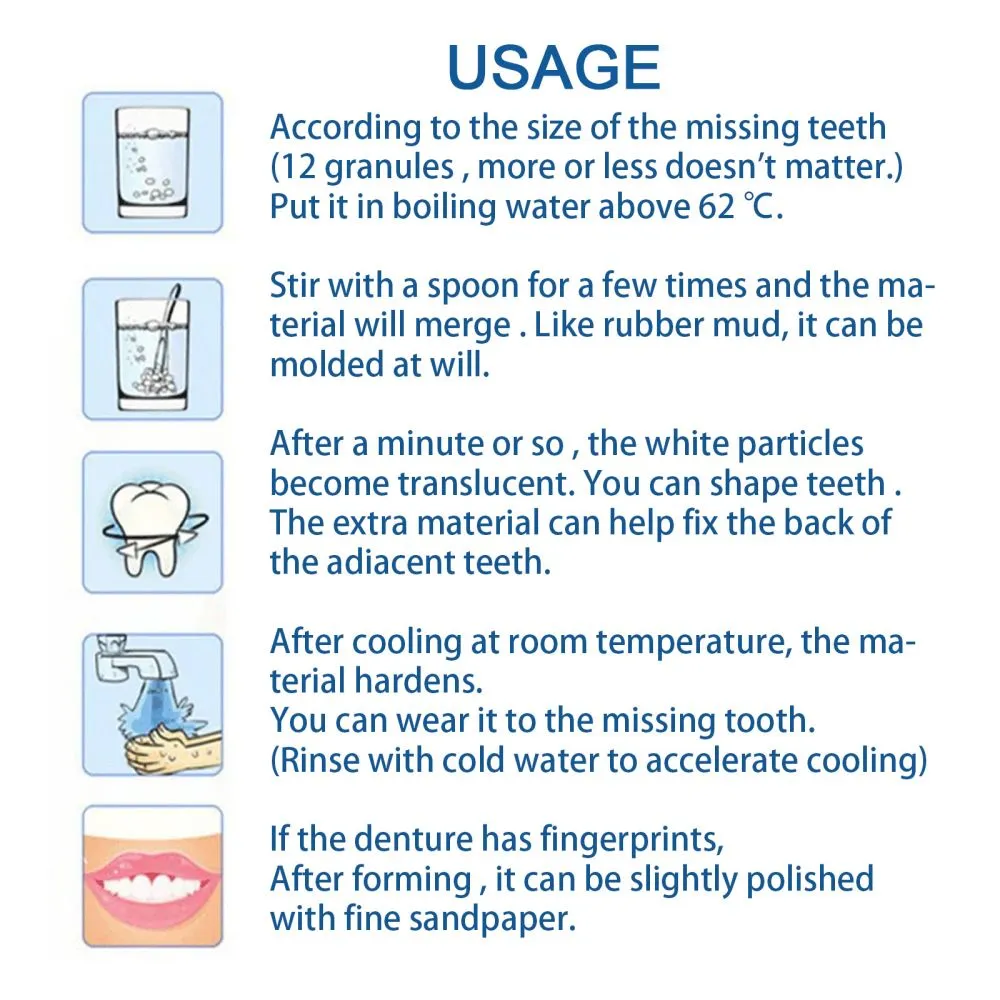 Use method:.
1、Prepare a cup of boiling water, pour in about 15 pieces of gel amount (for a piece of fang).
2、Stir it in the cup and remove it when it is transparent.
3、Remove the gel from the cup and let it cool for about 5 seconds. Then place the gel into the tusk slot so that you can glue the tusk to your own teeth and squeeze the gel into the gaps between your teeth and the inner sides of your teeth with your hands. This will make it all one complete, compatible tooth slot.
4, Take the fang out and let it cool for a few minutes until the gel turns white.
5, Repeat these steps for the other tusk. Please note that these braces can be used multiple times.
Specification.
Type:Oral care
Gender: unisex
Material: resin
Weight:10g
Function:Filling teeth
View full details